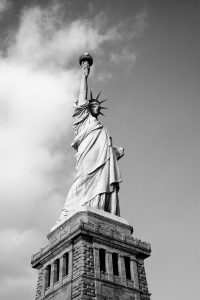 From the time we are born, women are exposed to cultural messages about the idealized female body. These biased messages come to us through the media, from our families, and from institutions. Trying to achieve idealized perfection leads many of us to develop disordered eating habits. As a result, we dislike for our bodies and we're ashamed of ourselves. It's as if our bodies, not the socialization experience, betrayed us.
Therapy for Women
The ups and downs of life can make us feel sad and anxious. When those feelings interfere with daily life, many women seek psychotherapy treatment to address emotional difficulties from loss, transitions, humiliations, and relationship disappointment. Sometimes we don't feel entitled to our anger; sometimes we're so angry we can't contain it. We may cope with emotional stress by behaving in ways that actually harm ourselves. In therapy sessions women tell me about their destructive eating patterns and unhealthy attitudes toward food. They describe their shame about their bodies.
Group therapy for Women
After hearing similar tales so often, I developed a short-term therapeutic group for women: Women and the Body Experience: Improving Our Relationship with Food and with Ourselves. The group brings together women who want to untangle from the web of unhealthy messages we've absorbed about our bodies. Together we examine our destructive eating patterns, unhealthy attitudes towards food, and shame about our bodies. In a mutually supportive group we explore thoughts, fears and anxieties that have contributed to negative self-images that are reinforced by unhealthy habits. Together we learn about the different kinds of hunger and about self-attuned eating. We share ideas about how to nourish ourselves emotionally and spiritually as well as nutritionally. As we work together to establish harmony with our bodies, each participant develops goals and a behavior path to get there.
For more information about the next Women and the Body Experience, contact me at cschmidt535@gmail.com